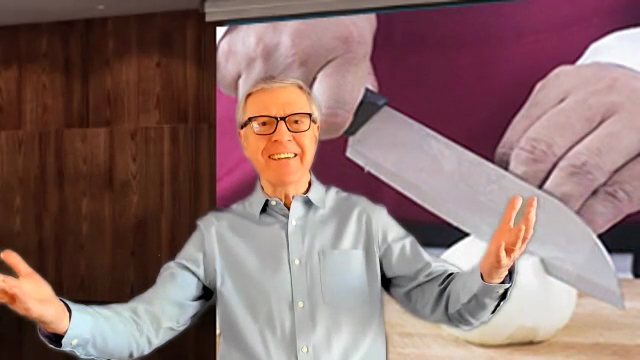 Don Shapiro talks about how we influence
Don shares his story "Honey I Want My Own Onion" from his influence talk.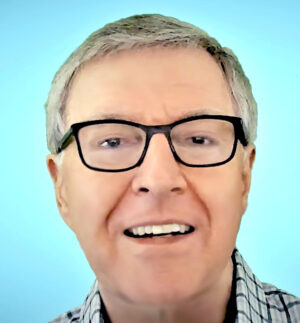 Don Shapiro
President and Founder
First Concepts Consultants, Inc.
"Don is the guy who asked the questions no one else ever asked."
Don loves to discover the unknown and make a difference in our lives and the organizations we work for. Curiosity is his middle name. The answers he found boosted results like faster growth, better leaders, successful change efforts, cultures that boost performance, more effective teams, and better alignment between people and strategy.
After working his way up from the bottom to the C-Suite, he founded First Concepts where he has helped management teams in 36 industries. His major areas of focus today include leadership, strategy, alignment, structure, change, culture, teamwork, communications, governance, problem solving, systems thinking, and fixing the U.S. Healthcare system.
Don's Leadership Story Begins
When Don was 16, the principal of Hollywood High School started sending him to leadership development programs. Before his senior year, he had attended three different programs offered by Kiwanis International, the American Legion, and the California Association of Student Councils.
These prepared him to deliver leadership workshops to the newly elected student body presidents in the Los Angeles school system. While he couldn't win an election after trying three times, there he was teaching 50 student body presidents how to lead. Right before graduation, he did win an election. Don's graduating class voted him class optimist!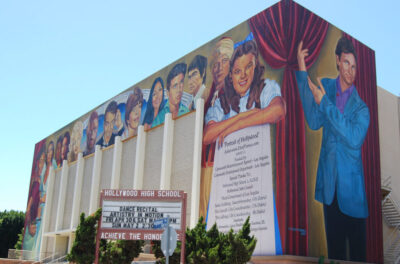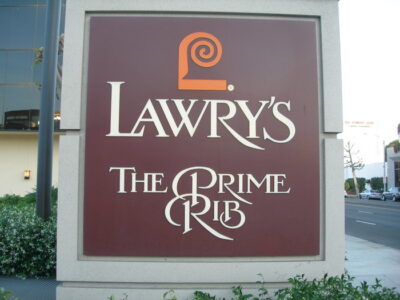 What Lawry's Taught Don about Leadership
Fresh out of college, Don joined a management training program with Lawry's Restaurants and Foods famous for Lawry's The Prime Rib. Their 100 years of success at delivering extraordinary service and quality comes down to their emphasis on leadership and a culture that respects and engages their employees. They've maintained an employee retention rate in the 80% to 90% range during all these years which has enabled them to consistently deliver their standards
Some truly great leaders at Lawry's mentored Don on his way to becoming a general manager. Since then, Lawry's became a benchmark Don has used to evaluate the people side of organizations. The key to their success comes down to insisting on standards concerning employee relations, leadership and quality. To work at Lawry's, you had to treat everyone from the dishwashers to the CEO with the same level of respect.
Don Co-Writes a Leadership Book
In 2012, Don co-wrote and edited "The Character Based Leader." The book focuses on the simple concept that effective leadership is about a person's character, not their position, power, or authority. Since then, he's been concerned about our failure to raise the employee engagement levels enough. Gallup first measured employee engagement in 2000. It's gone from 26% of fully engaged employees in 2000 to only 34% in 2021. After 21 years, 2/3 of employees are still only somewhat engaged or disengaged. Considering the hundreds of billions of dollars spent on training and development along with the large number of books, articles and speeches on employee and leadership issues, Don believes it should be no less than 75% today globally.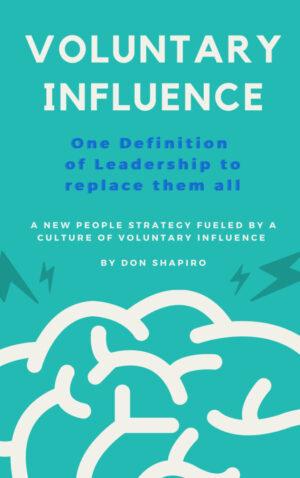 Writing the book "Voluntary Influence"
Now Don is writing the book "Voluntary Influence: One Definition of Leadership to Replace Them All." At the same time, he's giving strategic executive workshops for top management and speeches at meetings about a new people strategy fueled by a culture of voluntary influence. This new people strategy can increase fully engaged employees to 75% from the current 34% globally within five years. 
Healthy America Foundation
Helping Americans Fix Healthcare Cost, Coverage, and Quality… For Good
Don Shapiro has been studying the U.S. Healthcare System and all the proposals to improve it since 2005. He concluded what's missing is a process to find a solution which addresses all the problems and their causes that enough Americans support to ensure its implemented. Great ideas don't mean anything unless they can get approved and implemented. The Healthy America Foundation will develop and carry out that process.
Purpose of the Healthy America Foundation
Lead an effort to fix the US healthcare system so it operates at a 25% lower cost, covers everyone, delivers better health outcomes, keeps cost from rising faster than the cost of living, and takes the politics out of healthcare by finding a solution that at least 80% of the American people support.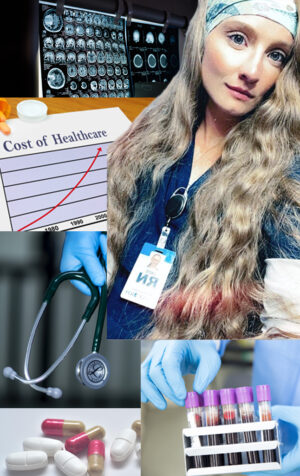 Get in touch
Learn more by talking with Don on the phone, Zoom or whatever works for you
Ask questions, dive deeper into the issues, explore ways Don can further educate your team, evaluate committing to a voluntary influence strategy, and speak at your next meeting or conference